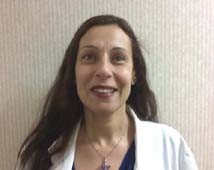 Education:
Dr. Mary Gindi graduated from Tania University in Egypt. She completed her Family Practice training at Carle Hospital in Urbana. She has a special interest in women's health care, pediatrics and skin diseases.
Gender:
Female
Med. School Graduation:
1987
Affiliations:
Dr. Mary Gindi is a member of the American Family Practice Association and American Medical Association.
Hospitals:
Dr. Mary Gindi is affiliated with Provena United Samaritans Medical Center.