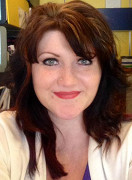 Fabienne Witherspoon is a Nurse Practitioner (NP-C)
She graduated in 2010 with a BSN in Nursing from Jacksonville University. Then went to South University for a master's degree in Advanced Practice Nursing.
Fabienne previously  worked at Danville Pediatrics and Family Care and joined our team this year. She presently is with our Georgetown clinic.